Wilmington's Top MSP
Friendly, responsive IT services from a local, award-winning partner.
Begin your IT transformation today.
Get started today by reserving a quick online meeting with one of our experienced consultants.
Book A Meeting
Welcome to Sourcepass
We're the Tri-State area's IT team for your business needs.
In June 2022, Sourcepass acquired SSD Technology Partners as the foundation of our Wilmington, DE practice. Since 1983, we have been providing trusted technology consulting and support services for small and medium sized businesses in greater Wilmington, Delaware, Philadelphia, Pennsylvania, and throughout southern New Jersey.
As the region's Top MSP, Sourcepass now offers clients access to a 24x7 help desk and incident response team, cyber security advisory services, web development, and so much more.
Trouble-Free IT Services You Can Count On
Let Us be Your Partner for Everything IT
Comprehensive technology and support for your business.
Our managed services offering delivers a responsive and innovative managed IT services engagement to support your business and drive growth.
We provide the technical support, project expertise, strategic guidance, and innovative technology solutions to transform your company into a modern, secure, cloud-enabled business.
Our certified team focuses on implementation, support, and expert administration of cloud, cyber security, and collaboration solutions focused around the Microsoft ecosystem.
Flexible Plans, Comprehensive Security.
Choose from fully managed or co-managed service plans that are scalable and customizable to meet your exact business needs.
We'll also provide our comprehensive security suite to protect your employees, devices, and network against security threats while ensuring your data and applications remain available and protected against loss.
Rely on our award-winning team.
Our experienced, award-winning team focuses on developing a personal relationship with our clients, learning about your business needs and how best to apply technology to solve problems and create new opportunities.
Benefits of Hiring an MSP

Complete Coverage

Rest assured knowing that your IT systems are being monitored 24x7 to optimize performance, reduce downtime, respond to security alerts, and protect your data.

Industry Expertise

With advanced certifications and training, our team will ensure that your business stays current with the most up-to-date technologies and best practices.

Predictable Budget

With our flexible monthly subscriptions, you'll be able to accurately project your IT spend without any surprises.

Availability

Enjoy 24/7 security and network monitoring and access to a diverse team that is unaffected by sick leave, vacation, or turnover with 3x more availability than traditional in-house individuals.

Performance & Reporting

Receive in-depth analytics on service requests, security, asset management, licensing, and full insight into the overall IT health of your organization.
Comprehensive Coverage

Our managed IT service plans include administration and support for your employees, their devices, your network, servers, and all of the cloud solutions your company needs.

Live Help Desk

Our US-based support team works in real-time to provide rapid response to your end users. Contact us by phone, email, and via our support portal and enjoy the benefits of a responsive IT team.

24 x 7 Monitoring

Experience peace of mind knowing that every device in your network is monitored at all times. Our team will keep your infrastructure in good health by responding to issues before they disrupt your productivity.

Strategic IT Leadership

Enjoy the benefits of a virtual CIO/CTO and strategic guidance on industry best practices. From budgeting forecasts to technology updates, you'll have an expert team advising you how to achieve your long-term goals.
Cyber Security

We'll safeguard your company's most valuable assets: your employees and your data. We provide a multi-layer defense to protect against phishing, viruses, data loss, and ransomware threats.

Cloud Backup & Disaster Recovery

Your data is crucial to your business and the target of constant threats — from hackers to ransomware. As part of your plan, we'll monitor your backups to ensure quick recovery from any loss or compromise.

Online Portal & Reporting

We strive to be fully transparent with our clients. You'll receive detailed regular reporting with your invoice, so you'll know where your budget is being spent and the actions being performed on your account.

Sales & Procurement Services

Our operations team will work closely with you to procure the IT equipment, software, and subscriptions you need. Enjoy the benefits of consolidated billing, inventory management, and competitive pricing from our industry-leading vendors.
"My ticket was attended to quickly and Tristin was able to resolve my issue efficiently." - Lauren D.
"The Techs finished this in no time and it was effortless on my part. Thanks peoples." - Robert D.
"Sean stuck with me and the problem for nearly 90 minutes. I appreciated his determination and patience and ultimately, getting the problem resolved." - Steve M.
We're Part of the Wilmington Community
Proud to call the area home, we are former winners of the DE Better Business Bureau Torch Award for Marketplace Ethics and DE State Chamber Marvin S. Gilman Superstars in Business. We maintain our commitment to the community by sponsoring funraising events from local charities including the Delaware Breast Cancer Coalition, Habitat for Humanity of New Castle County, Medical Society of Delaware, and Ronald McDonald House of Delaware. Sourcepass continues to make an impact, helping the communities in which we live and work.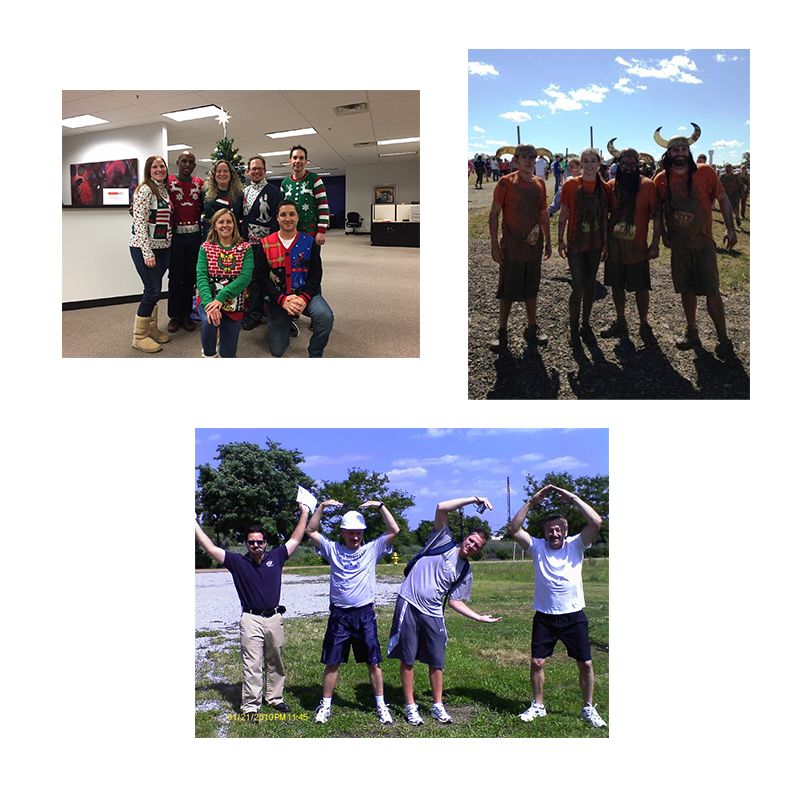 Begin Your IT Transformation Today
Get Started today by reserving a quick online meeting with one of our experienced consultants.
Book A Meeting